Competetive seed grants grow energy ideas
Competetive seed grants grow energy ideas
The Nebraska Center for Energy Sciences Research (NCESR), chartered in 2006, supports innovative research and interdisciplinary collaboration by funding competitive "seed grants" for energy sciences research. About Us describes the mission, goal, vision, center organization and administration, including the Director, Associate Director, Executive Council and the External Advisory Committee. Contact Us gives the office address plus contact information for the Center's staff. Use the Whittier Research Center Map or UNL's Campus Maps to locate the NCESR office in Suite 230 of the Whittier Research Center, 2200 Vine Street, Lincoln, Nebraska.
---
The Nebraska Center for Energy Sciences Research (NCESR) is taking applications for the summer undergraduate internship in energy sciences research. The Darrell J. Nelson Summer Undergraduate Internship in Energy Sciences Research is being offered for the fifth time in the amount up to $5,000 per recipient for the summer of 2018. For additional information about the 2018 application requirements, click here: 2018 NCSER Summer Internship Info Sheet.  For a copy of the application form (Word document),  click here: NCESR Summer Undergraduate Internship – 2018 Application Form  To learn more about previous summer undergraduate internship projects, go to http://ncesr.unl.edu/?page_id=8120
The Nebraska Center for Energy Sciences Research has just released a Request for Proposals (RFP) seeking innovative laboratory instrumentation proposals that will facilitate energy sciences research.  This grant is considered seed funding to help UNL faculty develop energy-related research capacity and improve competitiveness for external funding.  Funding for this opportunity is made possible through an investment in energy sciences research by the Nebraska Public Power District. NCESR Cycle 12 instrumentation RFP.
Proposals may be submitted beginning October 9.  To submit a proposal, go to http://ncesr.unl.edu/event.php?eventID=2924  The deadline to submit the proposal is November 3, 2017 at 5:00 p.m. CDT.
If you have any questions concerning this RFP, please contact Michael Nastasi (402-472-3852 or mnastasi2@unl.edu).  You may also leave a message with Lorraine Moon, Office Associate (402-472-6082 or lmoon1@unl.edu).
The attached  article "Identification and Metabolite Profiling of Chemical Activators of Lipid Accumulation in Green Algae" by Concetta DiRusso (UNL Department of Biochemistry) reports on the compounds under patent application showing unique increase of algal lipid storage during growth that is coincident with unique metabolite profiles, both polar and non polar compounds.  The profiles are very different from that which occurs in nitrogen starvation, the most common condition used to increase lipid production and storage.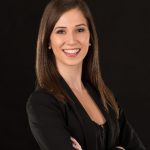 Erin Murray is the new Program Coordinator in the Nebraska Center for Energy Sciences Research. In this role, she will provide business and program support, including overseeing financial management, marketing and outreach and providing support for grants development and coordination of research groups.  She will share her time with the Office of Research, assisting them with business and finance needs as well. Erin came to us from the Hixson-Lied College of Fine and Performing Arts where she was the Financial Specialist in the Dean's Office.
Professor Peter A Dowben from the University of Nebraska-Lincoln Physics and Astronomy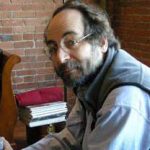 Department presented a lecture on his energy sciences research ("Interface-Engineered Materials for High-Efficiency All-Organics Solar Cells") at the "COMSTECH-CIIT Joint International Workshop on Modern Trends in Computation and Experimentation towards the Rational Design of Materials for Energy Needs" in Pakistan.  The workshop was held May 22-26, 2017.  To learn more about the conference, go to http://comstech.org/comstech-ciit-2017.aspx
The Nebraska Public Power District recently produced a video showcasing six energy research projects funded through the Nebraska Center for Energy Sciences Research.  The
University of Nebraska-Lincoln  professors leading these projects are Edgar Cahoon, Biochemistry Department; Nicole Buan, Biochemistry Department; Paul Black, Biochemistry Department; George Gogos, Mechanical and Materials Engineering; Peter Dowben, Physics and Astronomy Department; and Paul Blum, School of Biological Sciences.  To view the video, go to NCESR showcases six energy center projects.  Click on Research Grant Awards to see more information about all research projects.
Materials scientists at the Nebraska Center for Energy Sciences Research, at the University of Nebraska in Lincoln, are working on a variety of "radiation-tolerant" materials that are self-healing in nuclear reactors.  These would improve the durability of the metal parts, which would be helpful for the current fleet and more important for advanced reactors still in the design phase. Fuel elements in existing reactors are replaced after a few years, but some of the new designs would leave metal parts in place for far longer. And better materials can improve the reliability of any industry.  To learn more, click on this link:  http://neinuclearnotes.blogspot.com/2017/01/how-nanomaterials-can-make-nuclear.html