Competetive seed grants grow energy ideas
Competetive seed grants grow energy ideas
The Nebraska Center for Energy Sciences Research (NCESR), chartered in 2006, supports innovative research and interdisciplinary collaboration by funding competitive "seed grants" for energy sciences research. About Us describes the mission, goal, vision, center organization and administration, including the Director, Associate Director, Executive Council and the External Advisory Committee. Contact Us gives the office address plus contact information for the Center's staff. Use the Whittier Research Center Map or UNL's Campus Maps to locate the NCESR office in Suite 230 of the Whittier Research Center, 2200 Vine Street, Lincoln, Nebraska.
---
The Nebraska Center for Energy Sciences Research released its Request for Proposals (RFP) seeking innovative energy sciences research and collaboration ideas from UNL faculty.  This is the twelvth annual cycle in which UNL faculty can compete in this internal competition for energy research grants.  These grants are considered seed funding to help UNL faculty develop energy-related research capacity and improve their competitiveness for external funding.  Funding for this opportunity is made possible through an investment in energy sciences research by the Nebraska Public Power District ( click here to view NCESR Cycle 12 RFP ).  The deadline to submit a pre-proposal is May 19, 2017 at 5:00 p.m. CDT.   Full proposals will be by invitation only.

If you have any questions concerning this RFP, please contact Michael Nastasi (402-472-3852 or mnastasi2@unl.edu).  You may also leave a message with Lorraine Moon, Office Associate (402-472-6082 or lmoon1@unl.edu).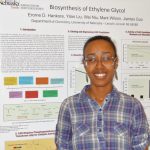 The Spring 2017 Research Fair hosted one-hundred and sixty-eight UNL graduate students on  April 5 in the Nebraska Union. These students gathered to showcase their research and creative accomplishments by displaying posters.  Twelve of those students were sponsored by Energy Center projects. All of the posters were judged.  Winners in the various categories received a travel grant.  Erome Daniel Hankore, one of the Energy Center students, received a $400 travel grant for her poster.   To view the posters, click here .
Four undergraduate students were selected as recipients of the Darrell J. Nelson Summer Undergraduate Internship in Energy Sciences Research for the summer of 2017.  The four recipients and their supervising faculty members are:  Quynh Tran (David Berkowitz, Department of Chemistry),  Matthew Penne (Weo Qiao, Department of Electrical and Computer Engineering), Andrew Myers (Joseph Turner, Department of Mechanical and Materials Engineering), and Evan Updike (Adam Liska, Department of Biological Systems Engineering).  The internship is named after Mr. Darrell J. Nelson, who served 41 years on the Custer County Public Power District and Nebraska Public Power (NPPD) Boards.  Read more…
Professor Peter A Dowben from the University of Nebraska-Lincoln Physics and Astronomy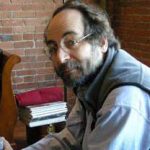 Department will present a lecture on his energy sciences research ("Interface-Engineered Materials for High-Efficiency All-Organics Solar Cells") at the "COMSTECH-CIIT Joint International Workshop on Modern Trends in Computation and Experimentation towards the Rational Design of Materials for Energy Needs" in Pakistan.  The workshop will be held from May 22-26, 2017.  To learn more about the conference, go to http://comstech.org/comstech-ciit-2017.aspx
The Nebraska Public Power District recently produced a video showcasing six energy research projects funded through the Nebraska Center for Energy Sciences Research.  The
University of Nebraska-Lincoln  professors leading these projects are Edgar Cahoon, Biochemistry Department; Nicole Buan, Biochemistry Department; Paul Black, Biochemistry Department; George Gogos, Mechanical and Materials Engineering; Peter Dowben, Physics and Astronomy Department; and Paul Blum, School of Biological Sciences.  To view the video, go to NCESR showcases six energy center projects.  Click on Research Grant Awards to see more information about all research projects.
Materials scientists at the Nebraska Center for Energy Sciences Research, at the University of Nebraska in Lincoln, are working on a variety of "radiation-tolerant" materials that are self-healing in nuclear reactors.  These would improve the durability of the metal parts, which would be helpful for the current fleet and more important for advanced reactors still in the design phase. Fuel elements in existing reactors are replaced after a few years, but some of the new designs would leave metal parts in place for far longer. And better materials can improve the reliability of any industry.  To learn more, click on this link:  http://neinuclearnotes.blogspot.com/2017/01/how-nanomaterials-can-make-nuclear.html
Sponsor:  American Public Power Association (APPA), Demonstration of Energy & Efficiency Development projects (DEED)
Eligibility: Applicants must be full-time students attending school at an accredited college/university or vocational institution within the US and must not be graduating within 12 months of the application deadline. Official transcripts must be submitted by the application deadline. Read more…
Professor Edgar Cahoon from the Biochemistry Department recently informed the Energy Center that he and his co-PI, James Alfano, are recipients of a $20 million grant from the NSF EPSCoR program.  The title of the project is "RII Track-1: Center for Root and Rhizobiome Innovation (CRRI)". The project is designed to improve soil and crops in Nebraska and globally. Dr. Cahoon credits the Energy Center with laying the foundation for making this grant possible.  The Energy Center and its research projects are funded by the Nebraska Public Power District through a partnership with the University of Nebraska—Lincoln.  (Picture from UNL Today, courtesy of Gillian Klucas, Research and Development)