Competetive seed grants grow energy ideas
Competetive seed grants grow energy ideas
The Nebraska Center for Energy Sciences Research (NCESR), chartered in 2006, supports innovative research and interdisciplinary collaboration by funding competitive "seed grants" for energy sciences research. About Us describes the mission, goal, vision, center organization and administration, including the Director, Associate Director, Executive Council and the External Advisory Committee. Contact Us gives the office address plus contact information for the Center's staff. Use the Whittier Research Center Map or UNL's Campus Maps to locate the NCESR office in Suite 230 of the Whittier Research Center, 2200 Vine Street, Lincoln, Nebraska.
---
The Nuclear Regulatory Commission recently awarded the University of Nebraska  with a three-year, $450,000 Faculty Development Grant to support the research of Bai Cui, assistant professor of mechanical and materials engineering.  The grant will help develop materials for the next generation of nuclear power facilities.  Jeff Shield, chair of mechanical and materials engineering, and Michael Nastasi, director of the Nebraska Center for Energy Sciences Research, collaborated on the grant.  NRC will help develop materials for next generation nuclear power facilities
Alan Dostal, Director of Research for Nebraska Public Power District and Liaison to the Nebraska Center for Energy Sciences Research (NCESR) and Lorraine Moon (NCESR) traveled with the NCESR summer interns to the Cooper Nuclear Station on Friday, June 29.  Cooper Nuclear is an 800 Megawatt, highly secured facility located along the Missouri River in Nebraska.  The three-hour tour consisted of a visit to the control room, on site training center and the cooling water intake structure.  The group also had lunch at the Atomic Grill (located at the Cooper Nuclear Station).
Shaped by volunteers from state agencies, farmer and rancher organizations, public power utilities, the renewable energy industry, and academia – the Nebraska Wind & Solar Conference aims to present accurate and objective information pertaining to all aspects of wind and solar development.  Individuals from across the country attend the Nebraska Wind & Solar Conference to network, learn, and be inspired by quality speakers and timely presentations. The conference programming covers a wide-range of topics relevant to the wind and solar industry and the future of development in Nebraska.  This two-day event (October 16-17, 2018) will bring together a diverse range of stakeholders from Nebraska and across the country to share the latest information and innovations in wind and solar.  Early bird registration ends September 15, 2018.  11th Annual Nebraska Wind & Solar Conference
The Spring 2018 Research Fair hosted one-hundred and fifty-eight UNL graduate students on  April 10 in the Nebraska Union. These students gathered to showcase their research and creative accomplishments by displaying posters.  Nine of those students were sponsored by Energy Center projects. On April 11, an undergraduate student displayed her Energy Center sponsored research.  All of the posters were judged.  Gaurav Kudalkar, a doctoral student in the Department of Chemistry, received a $400 travel grant for his poster on the Use of Hybrid Chemo/Biocatalysis to Access Value-Added Building Blocks from Lignocellulose.
Dr. Yasar Demirel, Associate Professor in the University of Nebraska's Chemical and Biomolecular Department,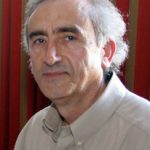 has written a book chapter entitled Biofuels" which appeared in Comprehensive Energy Systems, Volume 1, (2018) pp. 875-908 by Oxford: Elsevier.  Some of the subjects covered in the chapter include biomass, biorefinery systems, conversion processes, biodiesel, bioethanol, nutrient recovery from municipal wastewater, the right way to use biofuels, and future directions.  To read the article, click here – BIOFUELS (book chapter)
Four undergraduate students were selected as recipients of the Darrell J. Nelson Summer Undergraduate Internship in Energy Sciences Research for the summer of 2018.  The four recipients and their supervising faculty members are:  Ananth Venkatachalam (Chris Cornelius, Department of Chemical and Biomolecular Engineering),  Jeannie Lozowski (Patrick Dussault, Department of Chemistry), Caleb Schmidt (Xiaoshan Xu, Department of Physics and Astronomy), and Michael Bengston  (Xia Hong, Department of Physics and Astronomy).  As part of their internship experience, the students presented posters at the Nebraska Summer Research Symposium.  To view the posters, click here. The internship is named after Mr. Darrell J. Nelson, who served 41 years on the Custer County Public Power District and Nebraska Public Power (NPPD) Boards. 
The Nebraska Public Power District recently produced a video showcasing six energy research projects funded through the Nebraska Center for Energy Sciences Research.  The
University of Nebraska-Lincoln  professors leading these projects are Edgar Cahoon, Biochemistry Department; Nicole Buan, Biochemistry Department; Paul Black, Biochemistry Department; George Gogos, Mechanical and Materials Engineering; Peter Dowben, Physics and Astronomy Department; and Paul Blum, School of Biological Sciences.  To view the video, go to NCESR showcases six energy center projects.  Click on Research Grant Awards to see more information about all research projects.