Competetive seed grants grow energy ideas
Competetive seed grants grow energy ideas
The Nebraska Center for Energy Sciences Research (NCESR), chartered in 2006, supports innovative research and interdisciplinary collaboration by funding competitive "seed grants" for energy sciences research. About Us describes the mission, goal, vision, center organization and administration, including the Director, Associate Director, Executive Council and the External Advisory Committee. Contact Us gives the office address plus contact information for the Center's staff. Use the Whittier Research Center Map or UNL's Campus Maps to locate the NCESR office in Suite 230 of the Whittier Research Center, 2200 Vine Street, Lincoln, Nebraska.
---
RMEL scholarships up for grabs
The RMEL Foundation is accepting applications for its 2016 scholarships. The Foundation annually offers scholarship opportunities to deserving and qualified students for the purpose of encouraging young people to pursue careers in engineering, business, information systems, power plant, line or distribution technology, line worker or other curricula related to the electric industry.
The scholarships are awarded in amounts up to $3,000 for students seeking Bachelor's degree or post-graduate programs, and $1,500 for students seeking certificate/Associate's degrees. Read more…
Six new research projects were selected for funding by the Energy Center in its tenth annual grant competition.  The faculty selected for the awards were Professors Bai Cui, Mechanical and Materials Engineering;  Axel Enders, Department of Physics and Astronomy; Li Tan, Mechanical and Materials Engineering; David Berkowitz, Department of Chemistry; Ravi Saraf, Chemical and Biomolecular Engineering; and Paul Black, Department of Biochemistry.  To learn more go to Research Grant Awards – Cycle 10.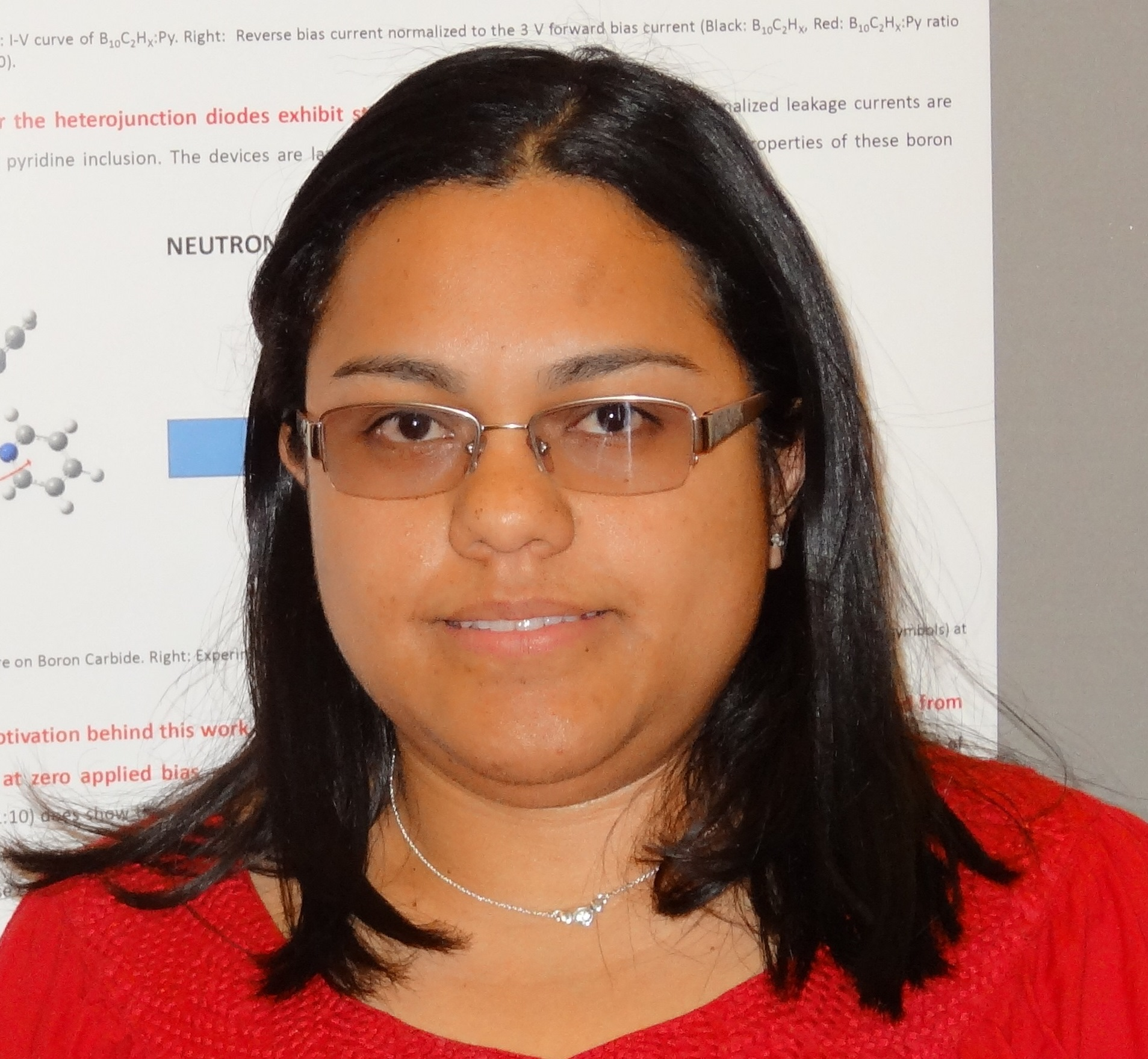 Ms. Elena Echeverria won an American Vacuum Society Graduate Research Award. She worked on an NCESR project entitled "Enhancement of Pyroelectric Effect on Organic-Inorganic Interfaces.  Her advisor is Professor Peter Dowben.  The Graduate Research Awards were established by the American Vacuum Society in 1984 to recognize and encourage excellence in graduate studies in the sciences and technologies of interest to AVS.  The award consists of a cash award, a certificate, and reimbursed travel support to attend the International Symposium. Approximately ten awards are given annually.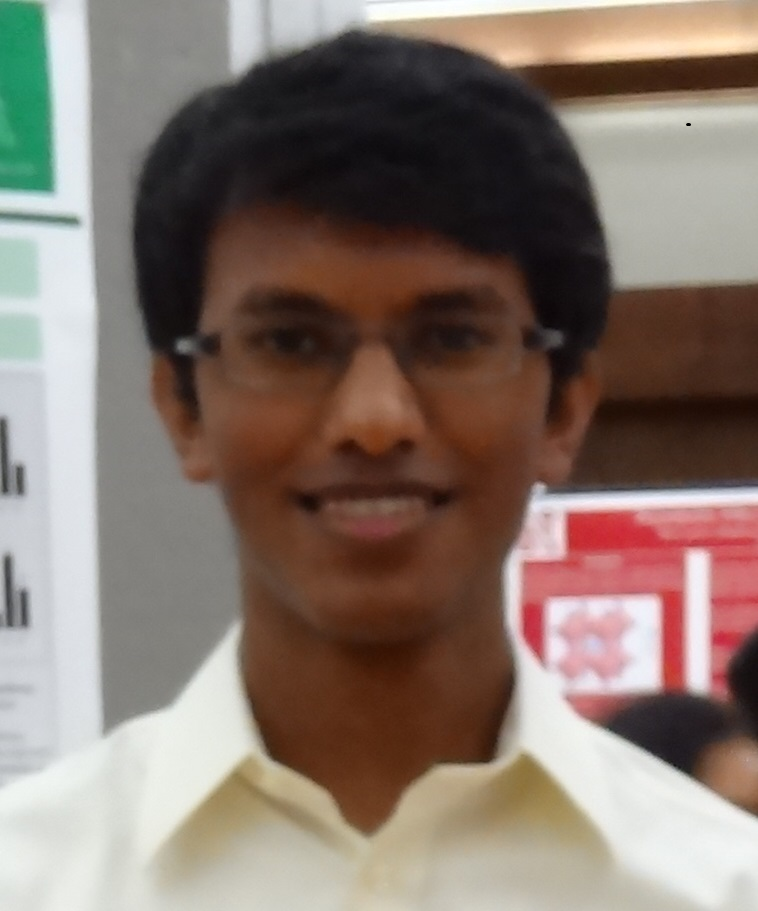 The Center for Nano Science and Technology at the University of Notre Dame announced the finalists for the fifth annual NDConnect undergraduate nanotechnology research competition.   Among the 14 finalists was Ethiyal Raj Wilson, a junior electrical engineering major at the University of Nebraska.  His project was "Boron carbide for neutron voltaics in deep space missions and other applications." Ethiyal was a 2015 summer research intern with the Nebraska Center for Energy Sciences Research. His adviser is Professor Peter Dowben. Read more…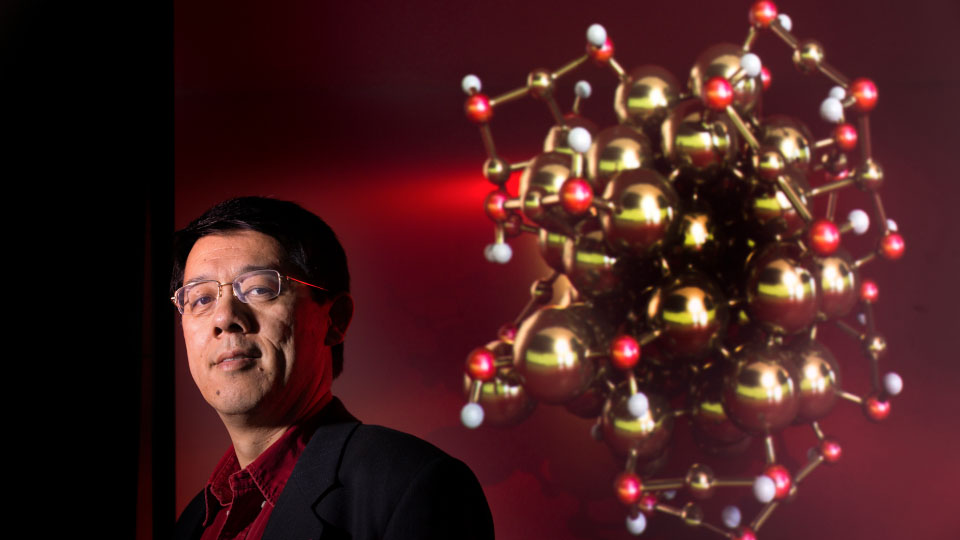 Led by UNL's Xiao Cheng Zeng and former visiting professor Yi Gao, new research has revealed four atomic arrangements of a gold nanoparticle cluster. The arrangements exhibit much lower potential energy and greater stability than a standard-setting configuration reported last year by a Nobel Prize-winning team from Stanford University.
The modeling of these arrangements could inform the cluster's use as a transporter of pharmaceutical drugs and as a catalyst for removing pollutants from vehicular emissions or other industrial byproducts, Zeng said.
http://news.unl.edu/newsrooms/unltoday/article/study-models-new-atomic-structures-of-gold-nanoparticle/
The Nebraska Public Power District recently produced a video showcasing five energy research projects funded through the Nebraska Center for Energy Sciences Research.  The
University of Nebraska-Lincoln  professors leading these projects are Galen Erickson, Animal Science; Concetta DiRusso, Biochemistry;  Joe Luck, Biological Systems Engineering; James Specht, Agronomy and Horticulture;  and Alexander Sinitskii, Chemistry.  To view the video, go to Video Showcases Five Energy Research Projects  Click on Research Grant Awards to see more information about all research projects.