Competetive seed grants grow energy ideas
Competetive seed grants grow energy ideas
The Nebraska Center for Energy Sciences Research (NCESR), chartered in 2006, supports innovative research and interdisciplinary collaboration by funding competitive "seed grants" for energy sciences research. About Us describes the mission, goal, vision, center organization and administration, including the Director, Associate Director, Executive Council and the External Advisory Committee. Contact Us gives the office address plus contact information for the Center's staff. Use the Whittier Research Center Map or UNL's Campus Maps to locate the NCESR office in Suite 230 of the Whittier Research Center, 2200 Vine Street, Lincoln, Nebraska.
---
The Nebraska Center for Energy Sciences Research is seeking innovative energy sciences research and collaboration ideas from University of Nebraska faculty.  The Request for Proposals was released April 2, 2018. This is the thirteenth annual cycle in which UNL faculty can compete in this internal competition for energy research grants  These grants are considered seed funding to help UNL faculty develop energy-related research capacity and improve their competitiveness for external funding.  Funding for this opportunity is made possible through an investment in energy sciences research by the Nebraska Public Power District.  Preproposals are due May 18, 2018 by 5:00 p.m.  Full proposals will be by invitation.  NCESR Cycle 13 RFP
The Spring 2018 Research Fair hosted one-hundred and fifty-eight UNL graduate students on  April 10 in the Nebraska Union. These students gathered to showcase their research and creative accomplishments by displaying posters.  Nine of those students were sponsored by Energy Center projects. On April 11, an undergraduate student displayed her Energy Center sponsored research.  All of the posters were judged.  Gaurav Kudalkar, a doctoral student in the Department of Chemistry, received a $400 travel grant for his poster on the Use of Hybrid Chemo/Biocatalysis to Access Value-Added Building Blocks from Lignocellulose.
Dr. Yasar Demirel, Associate Professor in the University of Nebraska's Chemical and Biomolecular Department,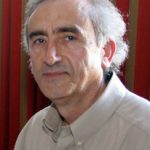 has written a book chapter entitled Biofuels" which appeared in Comprehensive Energy Systems, Volume 1, (2018) pp. 875-908 by Oxford: Elsevier.  Some of the subjects covered in the chapter include biomass, biorefinery systems, conversion processes, biodiesel, bioethanol, nutrient recovery from municipal wastewater, the right way to use biofuels, and future directions.  To read the article, click here – BIOFUELS (book chapter)
Four undergraduate students were selected as recipients of the Darrell J. Nelson Summer Undergraduate Internship in Energy Sciences Research for the summer of 2018.  The four recipients and their supervising faculty members are:  Ananth Venkatachalam (Chris Cornelius, Department of Chemical and Biomolecular Engineering),  Jeannie Lozowski (Patrick Dussault, Department of Chemistry), Caleb Schmidt (Xiaoshan Xu, Department of Physics and Astronomy), and Michael Bengston  (Xia Hong, Department of Physics and Astronomy).  The internship is named after Mr. Darrell J. Nelson, who served 41 years on the Custer County Public Power District and Nebraska Public Power (NPPD) Boards.
Five new research projects were selected for funding by the Energy Center in its twelfth annual grant competition.  The faculty selected for the awards were Professors Liangcheng Du, Department of Chemistry;  Wei Qiao, Department of Electrical and Computer Engineering; Karrie Weber, School of Biological Sciences; Xiaoshan Xu, Department of Physics and Astronomy; and Natale Ianno, Department of Electrical and Computer Engineering.  To learn more go to Research Grant Awards – Cycle 12.
Dr. Mark Riley serves as both the Associate Director of the Energy Center for Biofuels and Bioproducts and as the Associate Dean for Research in the College of Engineering.  He is the former department head of biological systems engineering.  Dr. Riley provides leadership in the area of bioprocess engineering and biosensors.  He also leads UNL's efforts to connect with industry and government agencies in these areas.  Dr. Riley has been inducted as a Fellow into the American Association for the Advancement of Science and will be inducted into the American Institute of Medical and Biological Engineers.  He is also regarded for his national leadership in advancing the field of biological engineering, which integrates life sciences and engineering to create new knowledge, products and processes.
The attached  article "Identification and Metabolite Profiling of Chemical Activators of Lipid Accumulation in Green Algae" by Concetta DiRusso (UNL Department of Biochemistry) reports on the compounds under patent application showing unique increase of algal lipid storage during growth that is coincident with unique metabolite profiles, both polar and non polar compounds.  The profiles are very different from that which occurs in nitrogen starvation, the most common condition used to increase lipid production and storage.
The Nebraska Public Power District recently produced a video showcasing six energy research projects funded through the Nebraska Center for Energy Sciences Research.  The
University of Nebraska-Lincoln  professors leading these projects are Edgar Cahoon, Biochemistry Department; Nicole Buan, Biochemistry Department; Paul Black, Biochemistry Department; George Gogos, Mechanical and Materials Engineering; Peter Dowben, Physics and Astronomy Department; and Paul Blum, School of Biological Sciences.  To view the video, go to NCESR showcases six energy center projects.  Click on Research Grant Awards to see more information about all research projects.
Materials scientists at the Nebraska Center for Energy Sciences Research, at the University of Nebraska in Lincoln, are working on a variety of "radiation-tolerant" materials that are self-healing in nuclear reactors.  These would improve the durability of the metal parts, which would be helpful for the current fleet and more important for advanced reactors still in the design phase. Fuel elements in existing reactors are replaced after a few years, but some of the new designs would leave metal parts in place for far longer. And better materials can improve the reliability of any industry.  To learn more, click on this link:  http://neinuclearnotes.blogspot.com/2017/01/how-nanomaterials-can-make-nuclear.html