Competetive seed grants grow energy ideas
Competetive seed grants grow energy ideas
The Nebraska Center for Energy Sciences Research (NCESR), chartered in 2006, supports innovative research and interdisciplinary collaboration by funding competitive "seed grants" for energy sciences research. About Us describes the mission, goal, vision, center organization and administration, including the Director, Associate Director, Executive Council and the External Advisory Committee. Contact Us gives the office address plus contact information for the Center's staff. Use the Whittier Research Center Map or UNL's Campus Maps to locate the NCESR office in Suite 230 of the Whittier Research Center, 2200 Vine Street, Lincoln, Nebraska.
---
The attached  article "Identification and Metabolite Profiling of Chemical Activators of Lipid Accumulation in Green Algae" by Concetta DiRusso (UNL Department of Biochemistry) reports on the compounds under patent application showing unique increase of algal lipid storage during growth that is coincident with unique metabolite profiles, both polar and non polar compounds.  The profiles are very different from that which occurs in nitrogen starvation, the most common condition used to increase lipid production and storage.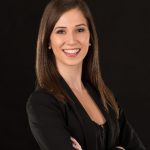 Erin Murray is the new Program Coordinator in the Nebraska Center for Energy Sciences Research. In this role, she will provide business and program support, including overseeing financial management, marketing and outreach and providing support for grants development and coordination of research groups.  She will share her time with the Office of Research, assisting them with business and finance needs as well. Erin came to us from the Hixson-Lied College of Fine and Performing Arts where she was the Financial Specialist in the Dean's Office.
The Energy Center Summer Interns and the Bioenergy REU (NSF funded Research Experiences for Undergraduates) interns journeyed to the Sheldon Station on Tuesday, June 13, 2017.   The Sheldon Station is a coal-fired generating plant located near Hallam, Nebraska.  Once there, the interns were greeted by Lee Sauter, one of our Sheldon Plant tour guides, and Alan Dostal, Corporate Nuclear Business Manager from NPPD.  A video about the Sheldon Station gave the interns background information that was helpful to them as they toured the facility.  Throughout the tour, the students had the opportunity to ask many questions while they learned about the process of converting coal to energy. Sheldon Station Tour June 13, 2017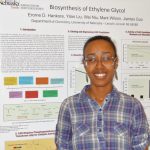 The Spring 2017 Research Fair hosted one-hundred and sixty-eight UNL graduate students on  April 5 in the Nebraska Union. These students gathered to showcase their research and creative accomplishments by displaying posters.  Twelve of those students were sponsored by Energy Center projects. All of the posters were judged.  Winners in the various categories received a travel grant.  Erome Daniel Hankore, one of the Energy Center students, received a $400 travel grant for her poster.   To view the posters, click here .
Four undergraduate students were selected as recipients of the Darrell J. Nelson Summer Undergraduate Internship in Energy Sciences Research for the summer of 2017.  The four recipients and their supervising faculty members are:  Quynh Tran (David Berkowitz, Department of Chemistry),  Matthew Penne (Wei Qiao, Department of Electrical and Computer Engineering), Andrew Myers (Joseph Turner, Department of Mechanical and Materials Engineering), and Evan Updike (Adam Liska, Department of Biological Systems Engineering).  The internship is named after Mr. Darrell J. Nelson, who served 41 years on the Custer County Public Power District and Nebraska Public Power (NPPD) Boards.  Read more…
Professor Peter A Dowben from the University of Nebraska-Lincoln Physics and Astronomy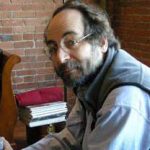 Department will present a lecture on his energy sciences research ("Interface-Engineered Materials for High-Efficiency All-Organics Solar Cells") at the "COMSTECH-CIIT Joint International Workshop on Modern Trends in Computation and Experimentation towards the Rational Design of Materials for Energy Needs" in Pakistan.  The workshop was held May 22-26, 2017.  To learn more about the conference, go to http://comstech.org/comstech-ciit-2017.aspx
The Nebraska Public Power District recently produced a video showcasing six energy research projects funded through the Nebraska Center for Energy Sciences Research.  The
University of Nebraska-Lincoln  professors leading these projects are Edgar Cahoon, Biochemistry Department; Nicole Buan, Biochemistry Department; Paul Black, Biochemistry Department; George Gogos, Mechanical and Materials Engineering; Peter Dowben, Physics and Astronomy Department; and Paul Blum, School of Biological Sciences.  To view the video, go to NCESR showcases six energy center projects.  Click on Research Grant Awards to see more information about all research projects.
Materials scientists at the Nebraska Center for Energy Sciences Research, at the University of Nebraska in Lincoln, are working on a variety of "radiation-tolerant" materials that are self-healing in nuclear reactors.  These would improve the durability of the metal parts, which would be helpful for the current fleet and more important for advanced reactors still in the design phase. Fuel elements in existing reactors are replaced after a few years, but some of the new designs would leave metal parts in place for far longer. And better materials can improve the reliability of any industry.  To learn more, click on this link:  http://neinuclearnotes.blogspot.com/2017/01/how-nanomaterials-can-make-nuclear.html