We are excited to release the first issue of our new newsletter called the Energy Center Chronicles. This has been developed through the collaboration of the UNL Nebraska Center for Energy Sciences Research (NCESR) and Nebraska Public Power District (NPPD) to share information on current happenings, projects and progress.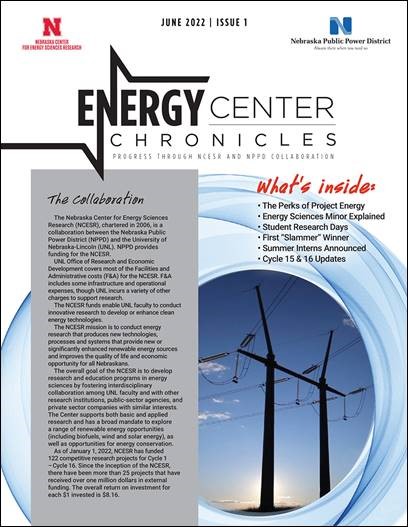 Subscribe to the Energy Center Chronicles Newsletter to stay in the loop for future issues.
We welcome input on the newsletter as we begin work on upcoming issues. To provide your feedback, please click here.
---