Hosted by the Nebraska Center for Energy Sciences Research (NCESR)
Are you a STEM researcher eager to turn your groundbreaking research into a thriving startup? UNL invites you to join us for an action-packed day of interactive entrepreneurship training. Our expert speakers will provide you with the know-how and guidance you need to bring your ideas to life. Whether you're just starting to consider launching a company or have already taken the plunge, this workshop will equip you with the tools and resources you need to succeed. You'll also have the chance to network with other aspiring entrepreneurs and learn about additional opportunities for further training and development.
When: Wednesday, September 6, 2023 (9:00 am-5:00 pm) Networking Event 4:00 – 5:00 pm
A light breakfast and lunch will be provided.
Where: Nebraska Innovation Campus Conference Center, 2nd Floor, Conference Room
Don't let your research go to waste – register now for the FREE entrepreneurship workshop that could change your future!
Please register by August 25, 2023 using this link or QR code:
https://go.unl.edu/entrepreneurship_workshop_for_stem_researchers_registration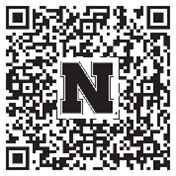 A detailed agenda is posted on the registration website.
Co-hosts and partners are Innosphere Ventures, Nebraska Public Power District and NUtech Ventures.
If you have any questions, please contact Brenda Coufal at brenda.coufal@unl.edu or Joy Eakin at jeakin@nutechventures.org
You may download this flyer with details about the workshop. Use the QR code to register or go online