NCESR awarded an instrumentation grant in 2022 in addition to the annual two-year seed grants in energy sciences research.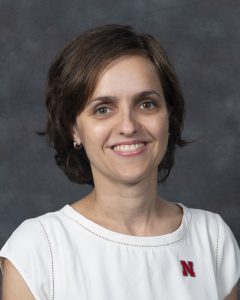 The intent of this funding is for an innovative laboratory instrument(s) that will facilitate energy science research and be accessible to all faculty, researchers, and students at UNL. Fourteen proposals competed for this funding.
Dr. Lucia Fernandez-Ballester, Assistant Professor in Mechanical and Materials Engineering was selected to receive the award. The title of her project is, Flash DSC acquisition for novel energy materials and thin films. The funding award is for 7/1/2022 – 6/30/2023.